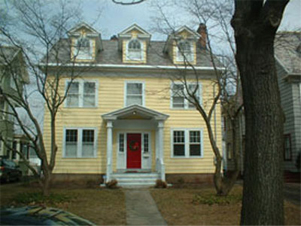 Jud Aley and his team are absolutely wonderful to work with. We recommend them without reservation! They go out of their way to find the best solution to a problem, not just the easiest solution. (And our elderly house has presented its share of problems)
They have done extensive work on our house. Including removing the old aluminum siding and restoring the wood siding, completely remodeling a bathroom and restoring the old weight windows to working order.
All the work they have done has been excellent. We also greatly appreciate their integrity and honesty, from experience we know these are not qualities to be taken for granted. All of the people that have worked in our home through Jud have been extremely professional and unfailingly pleasant. We would absolutely hire them again!
B.M. New Haven, CT.