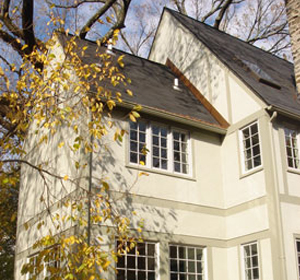 I write to highly recommend R.J. Aley Building Contractors based on the experience we had with Jud, Russ, Evan and others throughout the process of renovating our home.
Jud was truly fantastic, coming into our home in mid-renovation after we had fired our previous contractor. Our fear was that we would not be able to find a quality contractor based on the state of havoc in the house, looking rather like a war zone. Jud was extremely understanding from our first meeting and did not shy away from the task of ' putting Humpty Dumpty back together again'.
His practice of working on a time and material basis- and documenting it in an incredible way- works especially well for renovation projects like ours where it is difficult to determine the unknowns of the project, so ultimately fair to both parties to perform the project on an 'open book basis'.
The skill, ability and sensitivity of Jud and his crew was truly amazing. During all but the most invasive work- replacing the entire heating system and all the windows- we lived in the house through the whole renovation. Their congenial 'can do' attitude was both refreshing and comforting during a very difficult time.
In my profession I deal with contractors day in and day out. I have never had as positive a working relationship with any other construction firm.
Please feel free to contact me through R.J. Aley with any questions you may have about R.J. Aley Building Contractor.
Sincerely D. M. AIA,ASLA,LEED AP Partner, Beyer Blindle Belle Architects and Planners