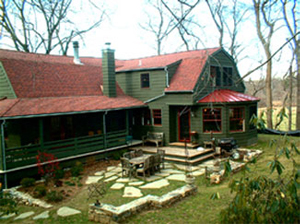 My experience with R.J. Aley has been exemplary. Over the last three years, I have worked with Jud and his team on two whole house renovations, one of them an 18th c. barn, which needed substantial structural work. Both projects lasted approximately a year and both turned out beautifully.
Jud, his employees and sub-contractors were always attentive, kept me well informed, explained options thoroughly and offered sound advice for each decision we encountered, until the last detail was attended to.
There was not a single moment during either project when I felt I made a mistake in hiring R.J. Aley. I would hire them again without hesitation. The quality of their work is exceptional and they are a pleasure to work with.
D.P.L. Rye, New York