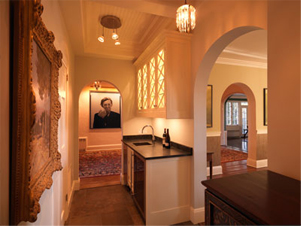 I am writing this letter to serve as recommendation for any potential clients of R.J. Aley. My working experience with R.J. Aley was so overwhelmingly positive that I want everyone to understand how painless home renovation can be. My husband and I have done 4 major renovations over the past 20 years and never have we had the high quality experience that we had with Jud, Russ and the rest of the R.J. Aley team.
From start to finish they were professional, pleasant and efficient. Based on the recommendation of a previous client of R.J. Aley, we decided to wait to do our project until Jud and his team were available. We did not get competitive bids and yet felt that Jud was always working to get us the best price for superior work. We were kept well informed on the progress of all the work and were notified as soon as issues arose. Russ and his team were a complete pleasure to be around. They were friendly, upbeat, polite and did everything possible to minimize the inconvenience to us.
The quality of the work done in my house was spectacular. Jud's team is very detail oriented and clearly takes great pride in delivering a superior product. I couldn't be more pleased with the results and discovered that R.J. Aley's standards were often higher than my own. They occasionally stop by to check on the work and have noticed issues that I might have missed.
I wholeheartedly recommend using R.J. Aley for any building project. You will be so pleased with the process and with the end result.
K.N. Rye, New York